Daylight came and old Biden ran.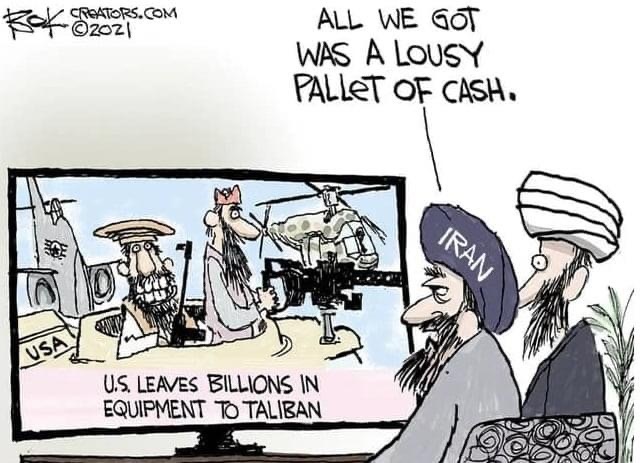 The gear includes 75,000 vehicles, more than 200 helicopters and aeroplanes, as well as more than 600,000 small arms and light weapons.
The Taliban now have access to more Black Hawk helicopters than 85 per cent of countries in the world, he continued.
"But they don't just have weapons. They have night-vision goggles, body armor, medical supplies and, unbelievably … the Taliban now [have] biometric devices,"
These biometric devices, he added, "have the fingerprints, eye scans and the biographical information of the Afghans who helped us over the last 20 years".
One US official said: "Everything that hasn't been destroyed is the Taliban's now".
Officials say launching air strikes on larger pieces of equipment, such as aircraft, remains an option, but there is concern that doing so would antagonize the Taliban at a time when the US is desperate to keep the peace as it completes it's chaotic withdrawal.
Did you catch that? Biden doesn't want to antagonize the taiban!!