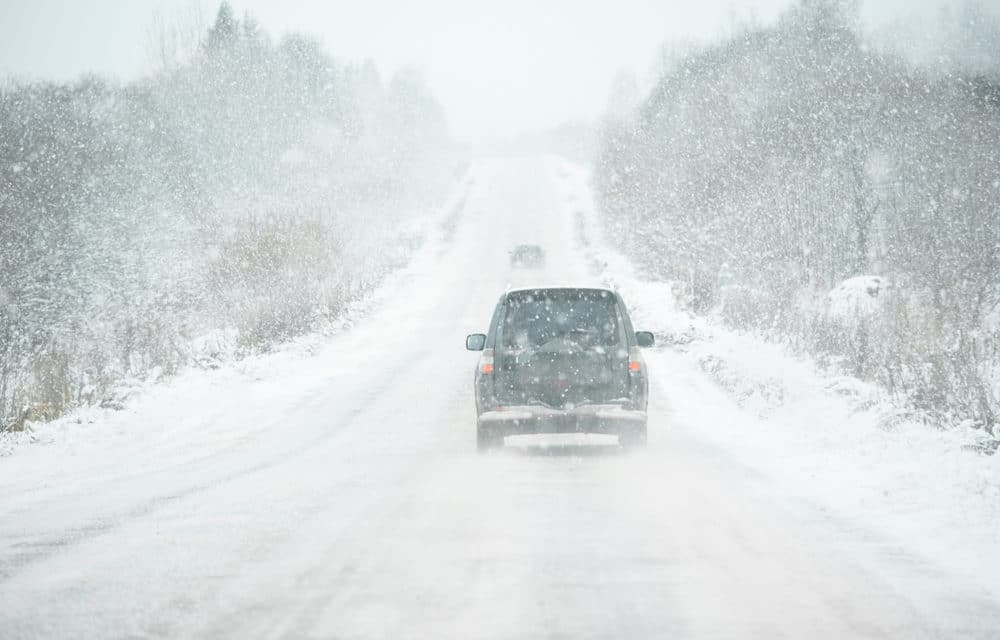 The most powerful winter storm to hit the west coast in ages has been dubbed "Winter Storm Ezekiel", and this "historic storm" is going to make Thanksgiving travel an absolute nightmare for millions of people. Heavy snowfall combined with winds gusts of "over 70 mph" will create severe blizzard conditions in some areas, and travel will be close to impossible on certain portions of Interstate 80 and Interstate 5. This is a very dangerous storm, and it is extremely unusual to be witnessing this sort of weather along the west coast in November. Meteorologists are telling us that Winter Storm Ezekiel is likely to "undergo bombogenesis" before it comes as****, and that would officially make it a "bomb cyclone"…
The intensifying storm is located in the northeastern Pacific Ocean and will move into Oregon and Northern California on Tuesday. This storm will likely undergo bombogenesis before it moves inland. This means its pressure will drop at least 24 millibars within 24 hours, making it an intense storm when it strikes.

From there, the storm will track slowly eastward from the West toward the Plains into this weekend through a sharp southward plunge of the jet stream.

The Weather Channel has named this system Winter Storm Ezekiel.
It is quite interesting that a "perfect storm" is going to sweep across the United States at a moment in history when America is entering "the perfect storm" that some of us have been warning about for so many years. Over the next couple of days, this "historic" storm will absolutely hammer the western third of the nation before moving into the Midwest…
The intensity of this storm is potentially historic for southwestern Oregon and northwestern California, the National Weather Service said.

Strong winds gusting over 70 mph will punch into southwestern Oregon and northwestern California. The winds could cause tree damage and power outages in some areas.

Snowfall will pick up in the Sierra Nevada and Cascades, as well as the higher terrain of Northern California, particularly above 2,000 feet in elevation. The snowfall will make travel conditions dangerous on Interstate 80 in the Sierra and Interstate 5 in the mountains of Northern California and southern Oregon.
Earlier today, Marty Breeden pointed out to me that David Wilkerson once declared that warnings for America would come from unusual places because so many of those that should be warning America about what is ahead are silent.
So could it be possible that "Winter Storm Ezekiel" is meant as some sort of a harbinger? Of course many people out there will dismiss the name of this storm as "just a coincidence", and perhaps they are correct.
But over the years I have come to understand that very few things in life are "just a coincidence", and so let's talk about Ezekiel for a few moments.
The prophet Ezekiel was sent to warn the exiles of Israel to turn back to God, and he was also instructed to warn the people of Judah that the city of Jerusalem was going to fall because of their extreme wickedness. Needless to say, his warnings were not particularly popular at the time, but they turned out to be accurate. The city of Jerusalem was once the center of the most powerful nation on Earth, but the people abandoned God and just about every form of evil that you can possibly imagine exploded in their society. After a series of warnings, Jerusalem was conquered, and the people of Judah were taken into exile.
In Ezekiel chapter 3, the prophet is specifically commissioned as a watchman, and he is warned about what will happen if he doesn't warn the people…