The country is going down the tubes but Kamala's fix is 'let them eat cookies'.
Kamala Harris Hands Out Cookies With Her Face On Them On D-Day; Netizens Not Impressed
Do you want a Kamala Harris cookie or a "I don't know what I'm signing" Joe Biden - pen?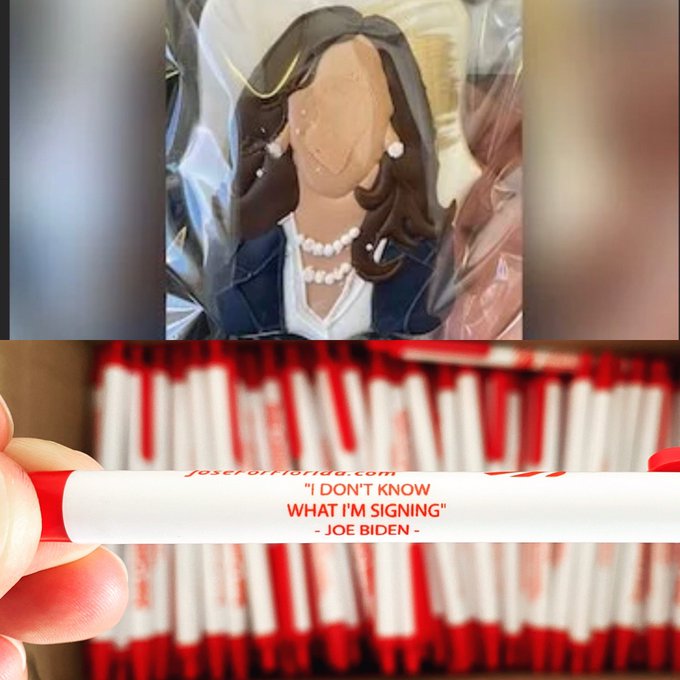 The cookies were provided by Cupcake Dreams, a black-owned business in Washington, DC to Kamala Harris, who distributed them to press staff on Air Force 2.
Handing out cookies with her face on them as the border crisis rages…

The modern-day equivalent of "let them eat cake."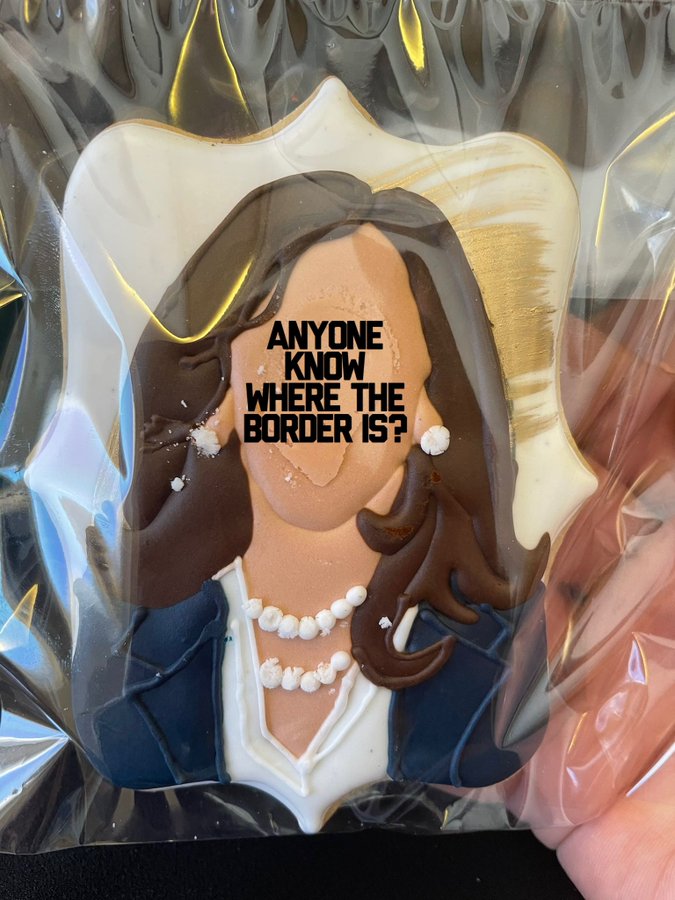 Giammattei slams Biden administration for the border crisis
Giammattei, in a CBS News interview Sunday said that he and US Vice President were not "on the same side of the coin" as he denounced the Biden administration for flaring the migrant numbers on the border. "We asked the United States government to send more of a clear message to prevent more people from leaving," Giammatte said in live remarks.
He further condemned Biden's policies saying that when elected, Biden had repeatedly claimed "We're going to reunite families, we're going to reunite children," and the migrant influx at the border spiked with coyotes organizing groups of children to be taken to the US. Meanwhile, former President Donald Trump had stopped the asylum-seeker caravans from Central America under the strict "Remain in Mexico" policy as he also cut the foreign aid at one point to the regional governments.