Looks like Kamala isn't any more popular outside than she is inside the US. Biden/Harris...so far they suck!!!
*********************************************************
Vice President Kamala Harris embarked on her first diplomatic trip outside the U.S. Sunday in a trip to Guatemala and Mexico, and the Democrat was likely expecting a better reception than she received in Guatemala City.
Not that the trip got off to an auspicious start, as Air Force Two was forced to return to Joint Base Andrews about 25 minutes after take off because of a "technical issue."
Having been tapped by President Joe Biden to resolve the migration crisis at the U.S. southern border and "lead our efforts with Mexico and the Northern Triangle, and the countries that can help, need help in stemming the movement of so many folks," the vice president was taking the first demonstrable steps toward that endeavor Sunday, some 75 days after being appointed — Harris has yet to visit the border or hold a news conference.
The vice president was met by Guatemala's Minister of Foreign Affairs Pedro Brolo upon arrival, and will be received Monday night by President Alejandro Giammattei.
According to the media fan club accompanying Harris, the Central American country "rolled out the red carpet" for Harris.
The self-described Central American "investigative news" site tweeted photographs of a group called Society in Action, with members holding signs that read, "Kamala Go Home," and "Kamala, Trump Won."
"We're not against Kamala Harris's diplomatic visit, but rather her interference and blackmail in return for aid," the group reportedly said.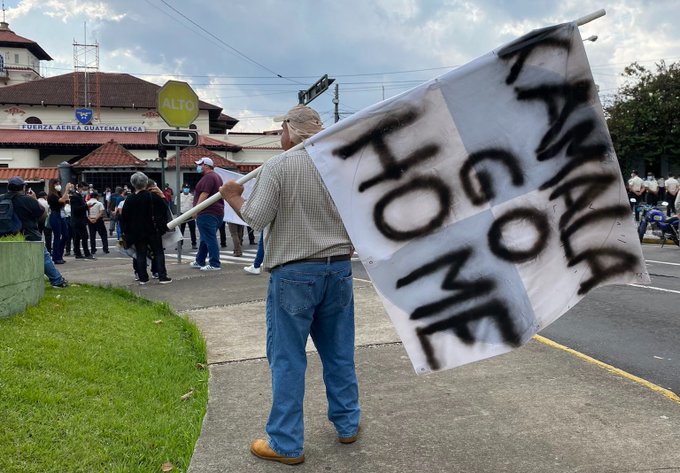 A second photo included a quote from one of the protesters denouncing the Biden administration's "agenda of imposing the LGBTQ, pro-abortion ideology."
"In Guatemala we're pro-life," the member said.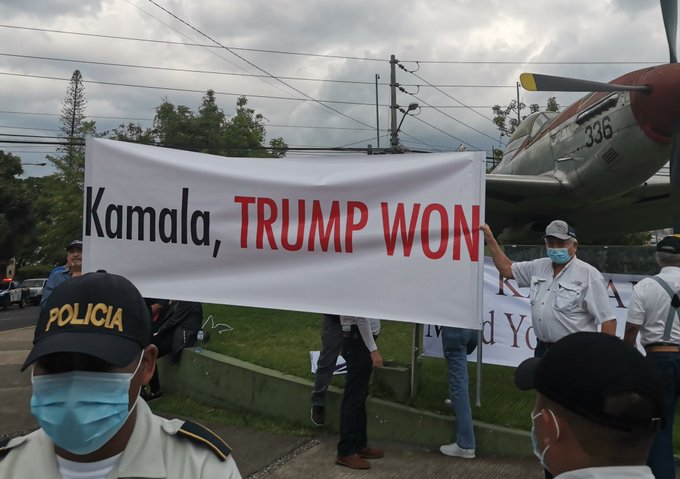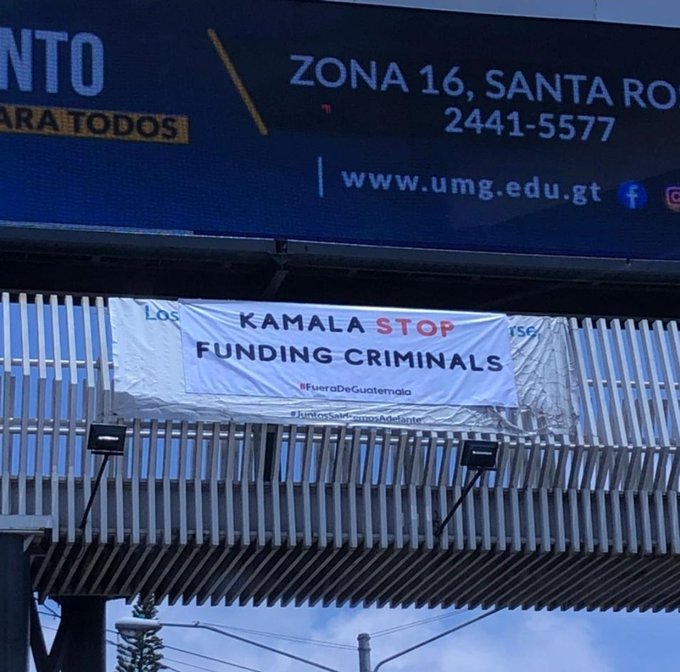 As for the flight issues, senior adviser Symone Sanders said there were no major safety concerns.
"Shortly after takeoff from Joint Base Andrews en route to Guatemala City, the Air Force Two crew noticed the landing gear was not storing as it should which could lead to further mechanical issues," Sanders said. "While there was no immediate safety issue, out of an abundance of caution, they returned to Joint Base Andrews where they have all the parts and mechanics they need to fix the issue. Passengers boarded the back-up C32, which is an Air Force Boeing modified 757."
Perhaps, the media aboard the flight took comfort in cookies Harris hand delivered — cookies in the shape of her likeness that came complete with a pearl necklace, but no face.