Gardner has 'until noon' to announce her resignation
The Missouri attorney general has given embattled Democratic St. Louis Circuit Attorney Kim Gardner an ultimatum amid public safety outcries following a major incident over the weekend: resign or be removed.
Attorney General Andrew Bailey, a Republican, gave Gardner "until noon tomorrow" to announce her resignation, after a motorist who repeatedly violated his bond conditions on earlier charges crashed and injured a teenage volleyball player.
"We are giving Kim Gardner until noon tomorrow to resign. If she refuses, she will face immediate removal proceedings in the form of a writ of quo warranto brought by our office," Bailey revealed on Twitter.
https://www.foxnews.com/politi...utcry-resign-removed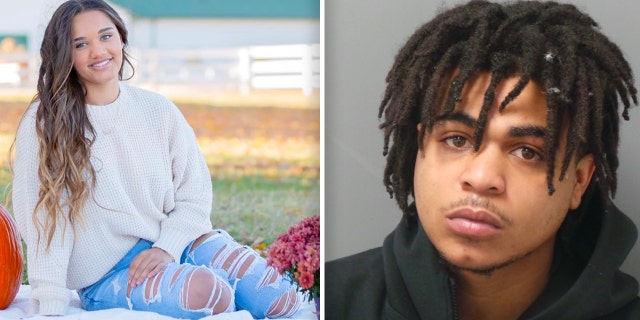 https://twitter.com/i/status/1627425634984263681
*********************************************************************
Kim Gardner may be the most radical Soros-funded Circuit Attorney in the nation today.
Of course, one of her largest funders was George Soros in both of her elections.
Kim Gardner is so intolerable that two dozen attorneys and more than one-third of the trial lawyers left the office when she took over the office in 2017. And this is a Democrat dominated office!
In August 2018 Kim Gardner announced her attorneys will no longer accept cases from 28 different St. Louis City police officers. Gardner called it her "exclusion list" because they were racist.
Gardner did not tell the officers what they did to get on her list but they were being censored.
in 2019 Gardner refused to charge a drug dealer who was found with 1,000 opiate pills and 30,000 in cash because she didn't like the cop involved.
A St. Louis drug dealer confesses to selling prescription drugs but still walks free | ksdk.com
In 2020 Kim Gardner dropped the case against a suspect who shot another man in a traffic dispute in broad daylight.
In 2020 Kim Gardner also was caught on video lying about being harassed during a traffic stop!
Also in 2020 Kim Gardner released all of the rioters and looters from jail without charges in the violent St. Louis Black Lives Matter riots.
But this latest incident last week was the last straw.
Kim Gardner refused to put the man charged with hitting Janae Edmondson back in jail even though he violated the conditions of his bond more than 50 times. The repeat offender went on to hit a Tennessee teenage volleyball player walking in St. Louis City last week — and the young girl lost her legs after she was pinned to another vehicle. The driver NEVER should have been on the street. And Missourians are furious!
Missouri Senate Leader Caleb Rowden called on Kim Gardner to resign today.