When contacted, Joe Biden's shocked response was, " I was president"?
Social media users ripped CBS News Friday for accidentally referring to President Joe Biden as "former president" in a post on X, formerly known as Twitter.
Though it quickly deleted and shared a new version of the post with current president's correct title, users hounded the outlet for the mistake, with some quipping that CBS had accidentally acknowledged the country's dissatisfaction with Biden.
CBS News' official X account shared the compromised post early Friday evening, which provided a link to a livestream of President Biden's remarks at Camp David during his summit with South Korean and Japanese leaders.
CONSERVATIVES SKEWER BIDEN FOR CLAIMING 'AMERICA FIRST' POLICIES MAKE U.S. 'WEAKER': 'WHAT A CLOWN'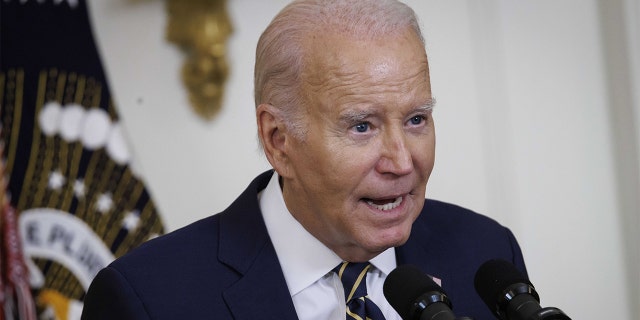 As captured in screenshots shared by TheBlaze, the now-deleted original post's caption read, "WATCH LIVE: Former President Biden holds news conference at Camp David with leaders of the Japan and South Korea."
CBS News noticed the error and deleted the post. After sharing a revised post containing the livestream, the outlet's account admitted to the error, stating, "A previous tweet contained an error that had 'former" before President Biden. It has been corrected."
Townhall columnist Brad Slager asked, "Did you all mistakenly use a template that is intended to go into use later this year?" Conservative author Bonnie Fontes commented, "Wishful thinking." Bill Clinton sexual assault accuser Juanita Broaddrick shared the original CBS post, and commented, "CBS just referred to Joe as 'Former President Biden'. Do they know something we don't?"